For its mouth-watering steak dinners and all-night techno raves, backpackers flock to Argentina like the proverbial moth to a flame. Problem is when the food is cheap, the drinks are flowing and the air is full of Catalan romance, it's all too easy to get caught up in the magic and hence lose sight of your day-to-day responsibilities. A prime example being that ever dwindling peso count.
Luckily, there are ways to travel the country (and notably its tourist hot-spot Buenos Aires), without breaking the bank. Finding a hostel in Argentina is, of course, the primary budget killer on this front…and hence also the best way for you to save those pesos.
On the plus side, if you do happen to be on the search for a cheap hotel or hostel Buenos Aires is the place to be, offering a range of quality rooms for less than €10 per night. What's more, far from a basic place to sleep, these unique lodgings come complete with all range of added extras – from Spanish classes to tango tours, on-site solariums and steak houses!
Here are five of our favourite local youth hostels.
Milhouse Avenue
Housed in an artfully restored 1905 mansion, Milhouse Avenue combines historic architectural elegance with all the modern facilities of a five-star luxury hotel. In addition to a free breakfast, private bathroom, washing service and internet, guests are offered a range of less typical benefits including tango lessons, Spanish classes and discounts to Boca's football game. Room prices start from €9.21 per person per night.
Pax Hostel
Looking to chill out, make some new friends and enjoy a drink or two in the Argentine sun? Pax Hostel allows you to do just that from only €6.44 per night. What you will find in this refurbished four-storey building is not just a bed, but rather a place to call home, complete with roof top terrace, complimentary breakfast, book exchange, free bikes, movie nights, soccer matches, theme parties and a mate lounge ('mate' being a traditional tea from Argentina).
Rayuela Hostel Boutique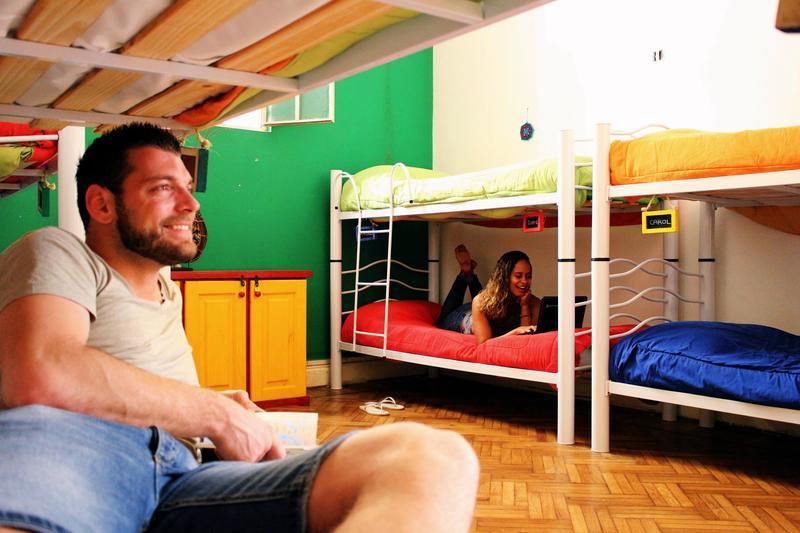 There's no accommodation in Buenos Aires that can quite match up to the homely feel (and budget prices) of a boutique hostel. Run by its owners with an emphasis on quality, Rayuela provides air conditioned rooms, a free breakfast, ping-pong table, satellite TV and pool only a few blocks from the central San Telmo district. Room prices range from €7.92 per person per night.
Hostel Arrabal
With its mismatched floorboards, art deco lamps and bright feature walls, Hostel Arrabel is an encapsulation of modern design. Located in a refurbished three story house in Montserrat, the spacious bedrooms are brimming with natural light and modern comforts. Expect everything from Spanish classes to tango shows, barbeque nights and a solarium! Mixed and female-only dorm rooms are available from €8.74 per night.
Sabatico Travellers Hostel
Perfect for more experienced Argentinean backpackers, the aim of Sabatico Travellers is to provide visitors with a deeper insight into local Buenos Aires culture than traditional tours could offer. Designed by and for travellers, the hostel comes complete with extras including a rooftop, barbeque area, hammocks and gourmet breakfast. Rooms prices range from €6.44 per night.